Enjoy a hostel in Barcelona that's fun with personality, well communicated via public transport as well as being very close to the train station Barcelona Sants. The Barcelona Pere Tarrés Youth Hostel is also a youth hostel for groups, with high capacity and communal areas. Come and visit us. Our whole team is waiting for you!
The facilities in our hostel in Barcelona are modern and comfortable. The accommodation is one of the few in the city in which all rooms include their own bathroom. You will also find a fully equipped kitchen where you can demonstrate your culinary skills or, if you prefer, you can try our fantastic food.
The hostel has a great terrace where you can rest and relax with friends after sightseeing in Barcelona. It also offers some free services such as breakfast buffet and sheets. Our hostel in Barcelona has free WIFI internet connection.
Open 24 hours a day, Youth Hostel Pere Tarrés has a total of 320 places in the form of double rooms for individual use, double rooms or 8-bed dormitories. All of them have en suite bathrooms; in addition to individual lockers. The sheets and blankets are included in the price.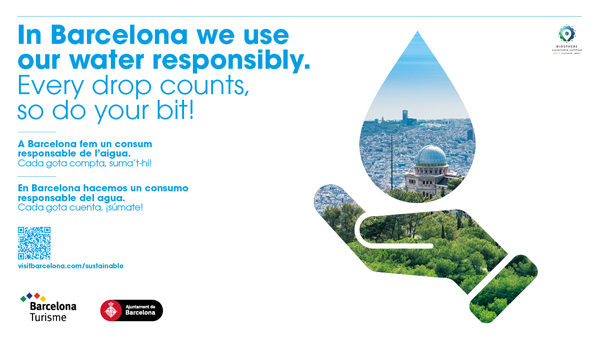 It is, without a doubt, one of the few hostels in Barcelona where you will find all kinds of comforts. The rooms are spacious with natural light. 32 places are suitable for those with mobility difficulties in a building with no architectural barriers. In the hostel you will enjoy a magnificent breakfast. Lunch and/or dinner can also be provided. If you would like a picnic, you just have to order it.
The staff here at the hostel can't wait for you to arrive so they can make your stay a unique and unforgettable experience. We'll look after you and provide you with all the information you need about Barcelona, we can show you all those hidden places that only a native to the city would know about.
Come to the Barcelona Youth Hostel Pere Tarrés! Our whole team is waiting for you!