Despite the difficulties that have arisen this summer, we are satisfied that we have been able to contribute to the children having a healthy, educational, reassuring summer after a school year conditioned by reduced social contact, with a strong emotional impact on the youngest children.
That's why the summer camps and play schemes we have organised this summer have provided respite for many children, especially those living in vulnerable situations who really needed more than ever to get involved in typical childhood experiences: outdoor games, trips, leisure education activities, discovering new environments and making new friends while having their main food needs met.
It has been thanks to the generosity of individuals, companies and organisations that we have made it possible for a total of 5,249 children to receive grants to go to play schemes and summer camps and enjoy a summer full of opportunities: leaving their usual surroundings for a few days, going on trips and doing outdoor activities, sharing games and laughter with friends, practising healthy habits and acquiring new ones and, above all, recovering their emotional wellbeing.
"I am writing to say a huge thank you for making it possible for my daughters Nicole and Paola to enjoy an unforgettable summer camp. They arrived home very happy after many new experiences and asked me if they could go back next year. I'm sure they will always remember them."

Carolina, the mother of two girls who went to summer camp for the first time in summer 2021 thanks to the solidarity campaign "No child without a summer camp".
Organised activities
The activities we have organised throughout the summer for these children have also had the support of numerous supervisors, educators and volunteers: a key element in the smooth running of summer camps and play schemes.
The 5,249 children who received grants have taken part in summer camps and play schemes throughout the country, including Calafell, Tiana, Tarragona, Barcelona, Sabadell and Majorca, among other places.
Breakdown of activities
Photo gallery
Now we are embarking on a new school year with the added challenge of continuing to care for all these children in vulnerable situations and stop them missing out on educational opportunities, as happened at the beginning of the pandemic. We will all once again join forces to support them during the school year and meet their most basic needs to ensure that they can live as children and grow as people. Together, we can make it happen again.
Support received
The campaign "No child without a summer camp" would not be possible without financial cooperation and donations in kind from companies and organisations, as well as media and other companies giving us advertising space.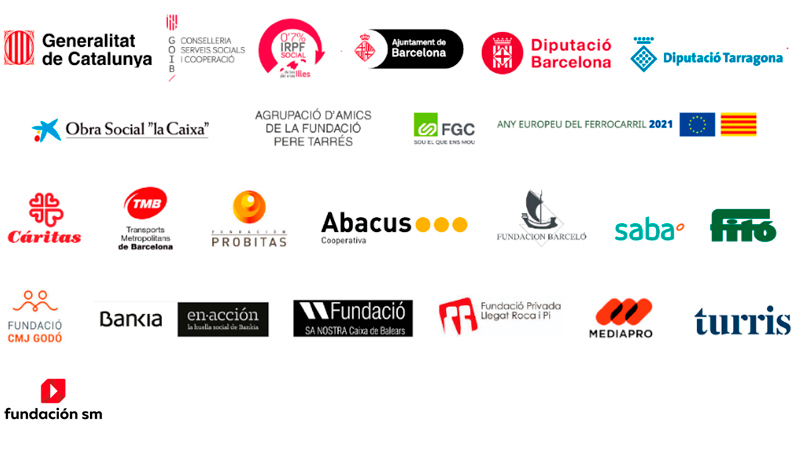 This project has also received funds from the 0.7% of Income Tax (IRPF) that can be set aside for "Other social purposes" by ticking the box on the income tax return.

And the support of: Abac Capital, Adevinta, Apansce, Avant Grup, Barcelona Centre d'Ortodòncia, Callumat, Caprabo, Carnia, Catalunya Ràdio, Col·legi de Metges de Barcelona, Diari ARA, Fluidra, Fundació Albert Espelt, Fundació Privada San Ramón, Fundación Repsol, Isdin, MCD Grup, Natur Import, RAC1, Ràdio Estel, Solvetia, Sorea, Televisió de Catalunya, Würth.
Our work of attention to children in vulnerable situations continues throughout the year
You can continue to help us at www.peretarres.org/en/support-us/give