The Aquarium of Barcelona was the first aquarium in Spain to have an underwater tunnel, which visitors could soak in the marine fauna almost touching the different species. Visit the Aquarium of Barcelona is a unique and unforgettable experience that you must live if you decide to visit the city of Barcelona.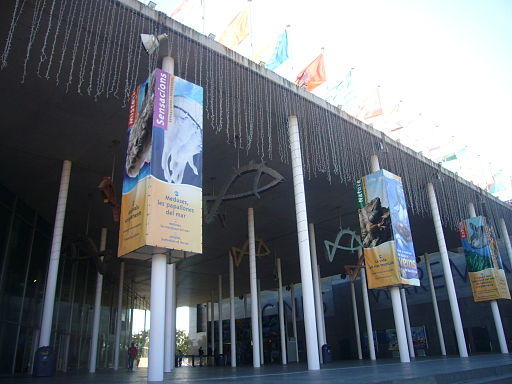 The Aquarium has several areas:
Aquariums. The Aquarium has 21 fishbowls in which you can see over 10,000 species. Among all kinds of fish, corals, anemones, starfish, sea horses, and many other species, the Aquarium of Barcelona includes nearly 500 species. There are three major types of aquariums, classified by the natural habitat of the species: tropical aquariums, mediterranean aquariums and other themed aquariums.
The oceanariums. The famous underwater tunnels that you can visit at the Aquarium of Barcelona, will take you on a fascinating tour of the insides of the ocean. There you can enjoy the marine life in its entirety while watching, a couple of metres away, how the species are feeding, swiming, interacting to each other and, in general, living. It is a unique experience not to be missed.
Explora. It is an interactive area designed especially for children. In this area there are represented three very different environments of the Mediterranean coast: the marshes of the river Ebro delta's, the Costa Brava and an underwater cave of the Medes Islands. Here, the smallest audience will know the marine world in a very fun way, through interactivities to touch, watch, listen, investigate...
Aqua Planet. In this area you will find how, many of the creatures you do not know, they have adapted to the most diverse conditions and survived. In addition, this area of ​​the Aquarium of Barcelona also has interactive parts where visitors can see the inside of a submarine or push out  into the pit of the stomach of a whale. But the star attractions of this area are undoubtedly small fish fishbowls and aquariums where you can observe more closely and even touch the species that inhabit them, as rays, penguins, jellyfish, etc.
Visit the Aquarium of Barcelona and discover its marine fauna! Photo credit: Carol^-^ / Foter.com / CC BY-NC