After Antoni Gaudi's Sagrada Familia, Las Ramblas in Barcelona is the most important symbol of identity of the city. If you've decided to travel to the Catalan capital and know each of its corners you can not miss the opportunity to stroll along the most popular and busy area of the city and discover its secrets. La Rambla of Barcelona is characterized by being divided into small sections or subramblas. Starting from the Plaça de Catalunya, these stages are: the Rambla de Canaletas, the Rambla dels Estudis (Rambla of Studies), Rambla de San Josep, the Rambla dels Caputxins (Rambla of the Capuchins), the Rambla de Santa Monica and Rambla del Mar. But what to see in each of them? Here we show you:
Rambla de Canaletas. The most significant feature of this section is undoubtedly Canaletas Fountain. According to the legend that surrounds it, anyone who drinks of its water returns to this city. Here we also find the Capitol Club, examples of the old bourgeois houses of Barcelona, and close to the start of Rambla dels Estudis, the Poliorama theater, one of the oldest in the city.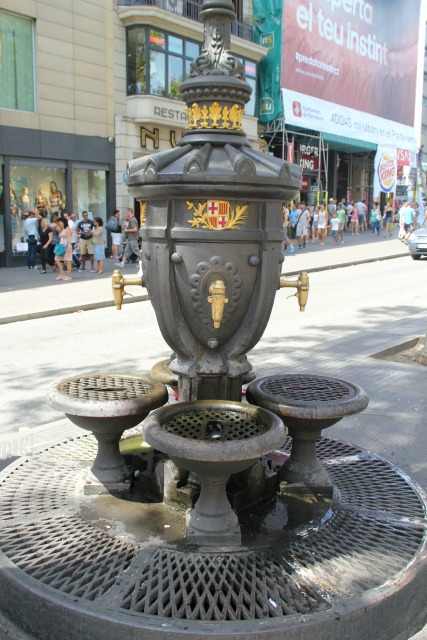 Rambla de los Estudios. We identify this part of Rambla by the start of the kiosks and stalls selling. Among them, we find the traditional bird market, a fact that has led in many cases to identify this small area as the Rambla dels Ocells (Rambla of the Birds). We have also the rebuilt Church of Betlem (Bethlehem church) and Palau Moja, among other attractions.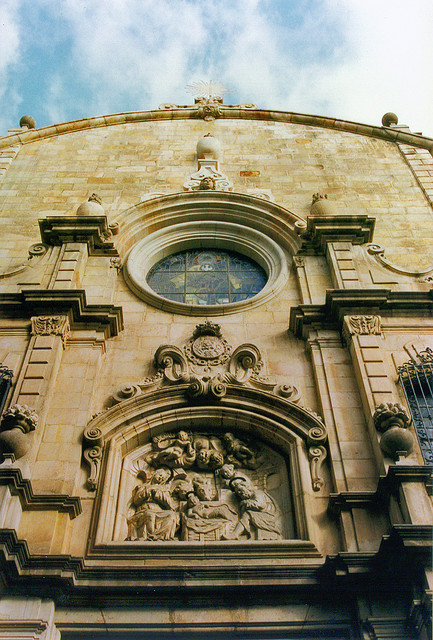 Autor: Gijlmar / photo on flickr
Rambla de San Josep. Popularly known as Rambla de les Flors because of the number of flower shops, it has the Virreina Palace, the Beethoven House, Palau de la Rambla Nou and the famous Casa dels Paraigües (House of Umbrellas). Here we also find one of the most famous markets of the city, Mercat de la Boqueria, and Miró mosaic made ​​of tiles on the floor that represents the center of the Rambla.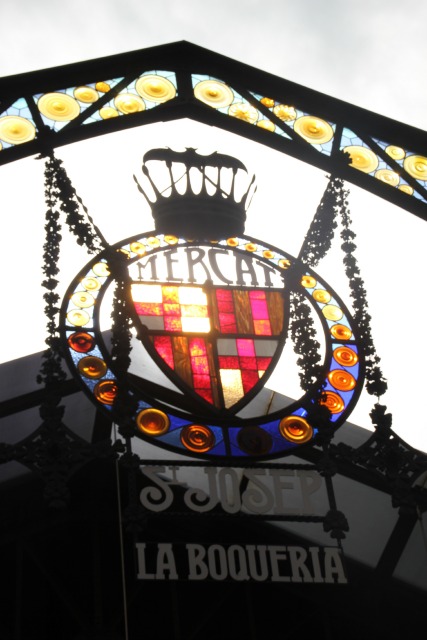 Rambla de los Capuchinos. Here we identify the famous Teatro del Liceo, the Opera Café, the entrance to the Plaça Reial (Royal Square) and iron fountain of the Three Graces.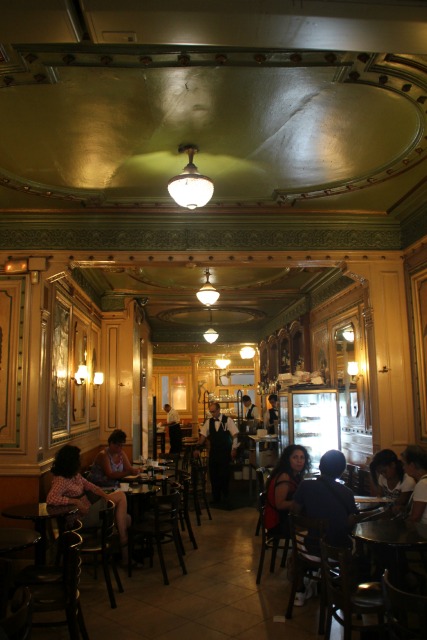 Rambla de Santa Mónica. In this section of the Rambla there is the entrance to Barcelona Wax Museum, Centre d'Art Santa Monica, Napoleon House, Palau Marc, Teatro Principal, Drassanes, constituting the most important Gothic style civil building of the city, the Maritime Museum and, just down, the monument to Christopher Columbus.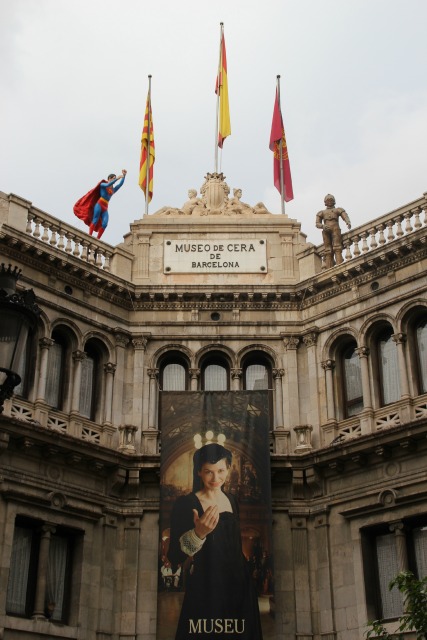 Rambla de Mar. La Rambla de Mar is the wooden walkway that allows us to move from Columbus monument to Moll d'Espanya (Spain Dock).