Montjuïc Mountain is the second highest in Barcelona, ​​after Tibidabo which is 512 meters high. In ancient times, this allowed to observe the whole village and identify the invaders before they enter the city. Therefore, the Montjuïc neighborhood became the most strategic place to defend Barcelona . This neighborhood takes its name from an ancient Jewish cemetery located in the mountains, the term 'Montjuic' etymologically means 'Mountain of Jews'. In 1751 was built the most iconic symbol of Barcelona this area, the Castle. Throughout the years this neighborhood has experienced countless events and historic moments that have allowed urban growth, year after year, attracting thousands of tourists to contemplate. Among them, the Universal Exhibition of 1929 and 1992 Olympic Games, which enabled the construction of the pavilions which are at the foot of the mountain at both sides of the walkway that leads to Plaza España.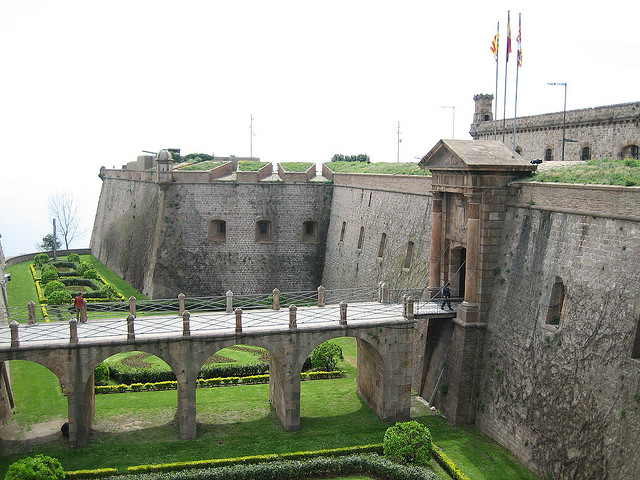 Autor: Davide Roe / photo on flickr
Another big attraction of this historic district is the National Museum of Catalan Art (MNAC). Located in the park of Montjuïc, in the building of Palau Nacional, MNAC collection includes the world's largest Catalan art. If you are a lover of painting, sculpture, photography and, in general, of all areas of art, this museum will seduce you Following the line of the best museums in Barcelona, ​​the Fundació Joan Miró is one of the most charming places of Montjuïc. Here, you will find more than 14,000 works by the Catalan artist showing its evolution throughout history. On the occasion of the Universal Exhibition of 1929, it was built Pueblo Español, a corner that includes every of the most important places and monuments in Spain, represented in small size. A walk through this miniature village will allow you to enjoy the Spanish architecture and the different styles of each of the regions from a privileged perspective.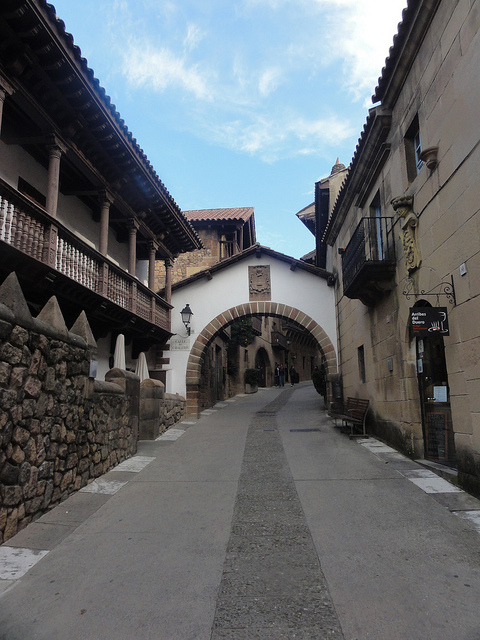 Autor: Hakan SERT / photo on flickr Finally, due to the celebration of the Olympic Games in 1992, in this neighborhood it was created the Olympic Ring of Montjuïc, formed by the Olympic Stadium Lluís Companys, Palau Sant Jordi, the TV tower and Bernat Picornell Pools. Visit Montjuïc Neighborhood and discover its attractions!
Autor Portada: mauromtnez / photo on flickr