One of the neighborhoods with the highest contrast and beauty of Barcelona is the Gothic Quarter. The oldest part of the city is also the center of Barcelona, a place full of history and with the greatest Gothic buildings in Europe. Get lost in its narrow streets, its amazing shops and eternal atmosphere.  
Get lost in the Gothic neighborhood
Bounded by La Rambla, Plaça de Catalunya,Via Laietana and the Port Vell, the Gothic Quarter is one of those places to get lost because it is the best way to discover and enjoy it in all its glory. Forget about the map!
Strolling as a general rule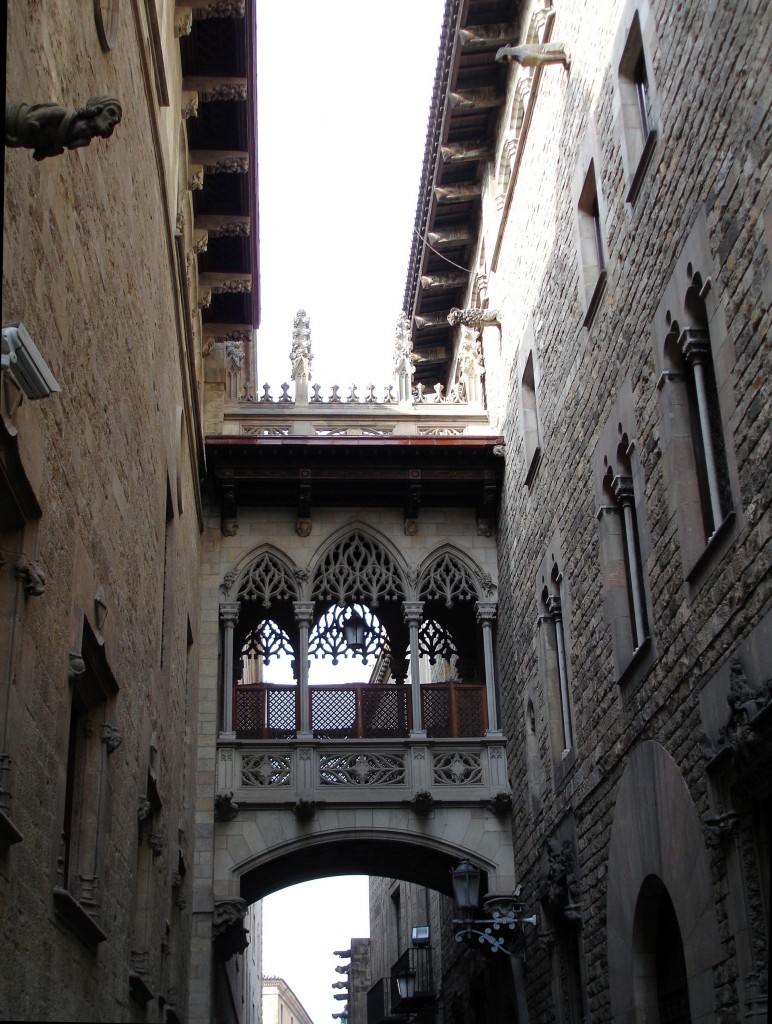 Once we move into the Gothic Quarter, the best way to discover the true charm of the old district within the city walls is strolling. In this way we can discover real wonders like Bisbe street, Petritxol street, Banys Nous Street or the Passatge de la Pau.  
Main monuments of the Gothic Quarter
Although the Gothic Quarter is a tourist attraction itself, also it hosts some of the most representative monuments of the city. The majestic Cathedral of La Santa Cruz and Santa Eulalia, Gothic style, like the stunning Basilica of Santa Maria del Pi or the Church of Sant Felip Neri.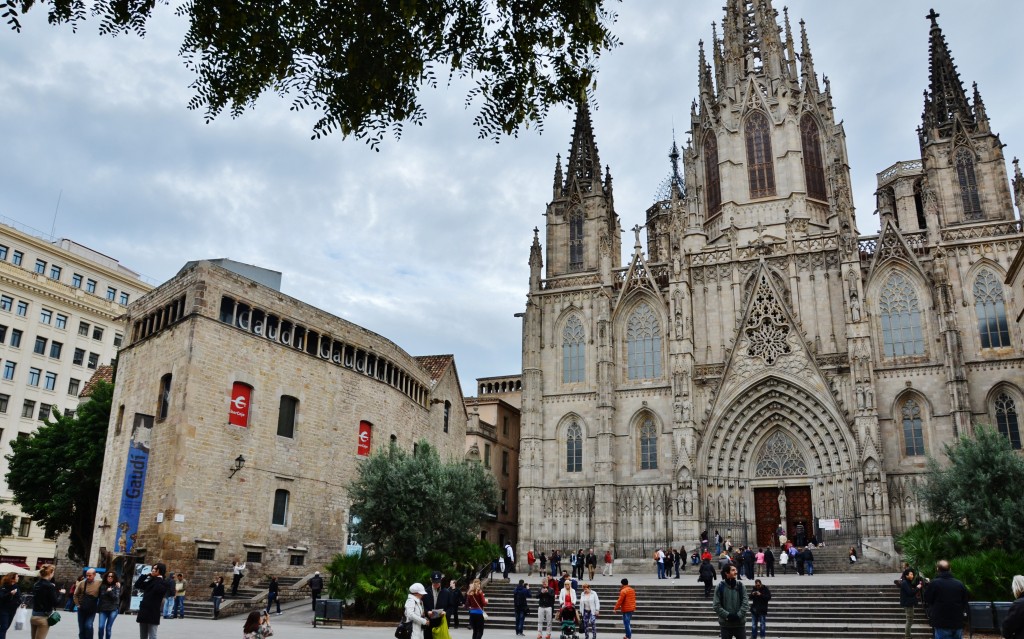 Squares everywhere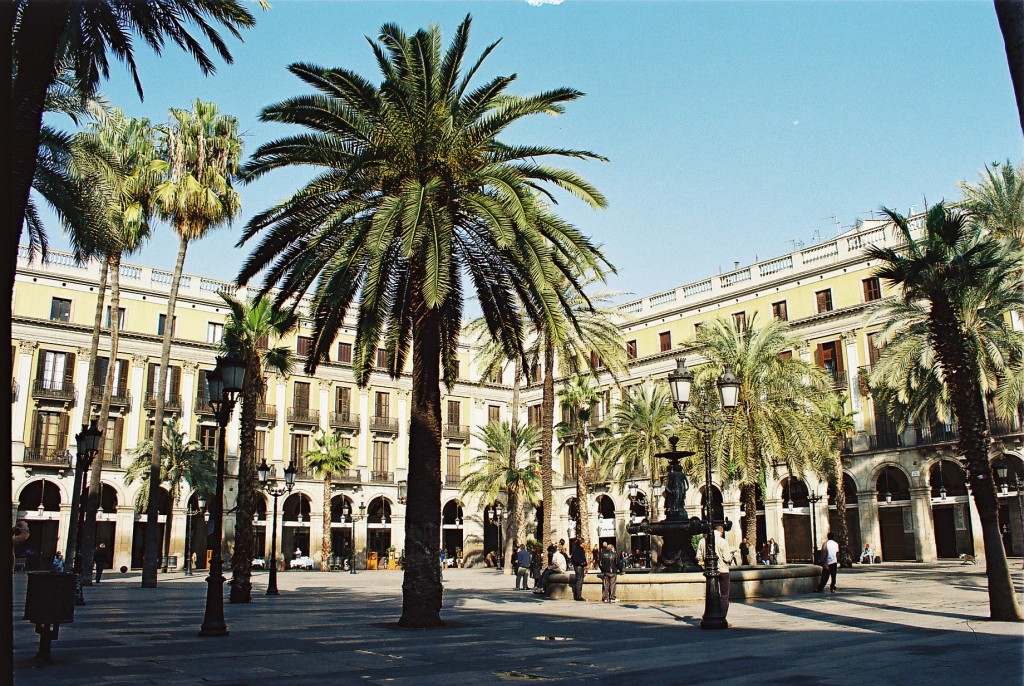 Plaça Reial de Barcelona
The most important squares of Barcelona are located in this district. Some as well known as the Royal Square (Plaça Reial) or Plaça de Sant Jaume. Other as beautiful as the Plaça del Rei or Plaça del Pi. There are also secret squares with great charm as Traginers Square or Plaza de Sant Felip Neri, and of course big squares as the Plaça Nova and the Plaça de la Vila de Madrid. There is no place to enjoy the neighborhood as a square!
Traditional shops vs new shops 
El colorido de las tiendas del Barrio Gótico son un aliciente más para descubrir el barrio intramuros de Barcelona.[/caption] One of the biggest contrasts that we see in the Gothic Quarter is related to shops. As we go down from Plaça Catalunya to the sea, we can see how large stores of international brands in Portal del Angel and Portaferrisa are giving way to the traditional trade in bars, restaurants and amazing shops. Some as wonderful as chocolate Fargas, the Cerería Subirà or Casa Jornet decoration. Discovering the Gothic Quarter is one of the most fun experiences of Barcelona. Our advice is to open your mind and enjoy the beauty, life and the plurality of the oldest quarter, and the most beautiful of Barcelona. If you come to Barcelona, stay at the best hostel in Barcelona. Stay at the Hostel Pere Tarres!