Barcelona is one of the best connected cities, as it has one of the largest networks of public transport across the country. But if we see its high population density (between intercity area and metropolitan area) we can deduce that to get around Barcelona can be difficult due to its size. However, the variety of transportation allows us to move around the town quick and comfortably. It has a wide range of integrated tickets and season tickets that make the journey much more economical, since they can be used for different public transportation in the city, either metro, bus, tramway, etc. If you've decided to travel to the Catalan capital but do not know how to move around Barcelona then we will show you the best ways to do so.  
Metro. The best option for getting around Barcelona is the subway, because it has 9 lines that allow us to reach all corners of the city. Lines are identified by colors, and even transport us to the busiest surrounding towns such as Badalona. Its variety of simple tickets allow transshipments and take as trains as necessary within a maximum period of 1h and 30min.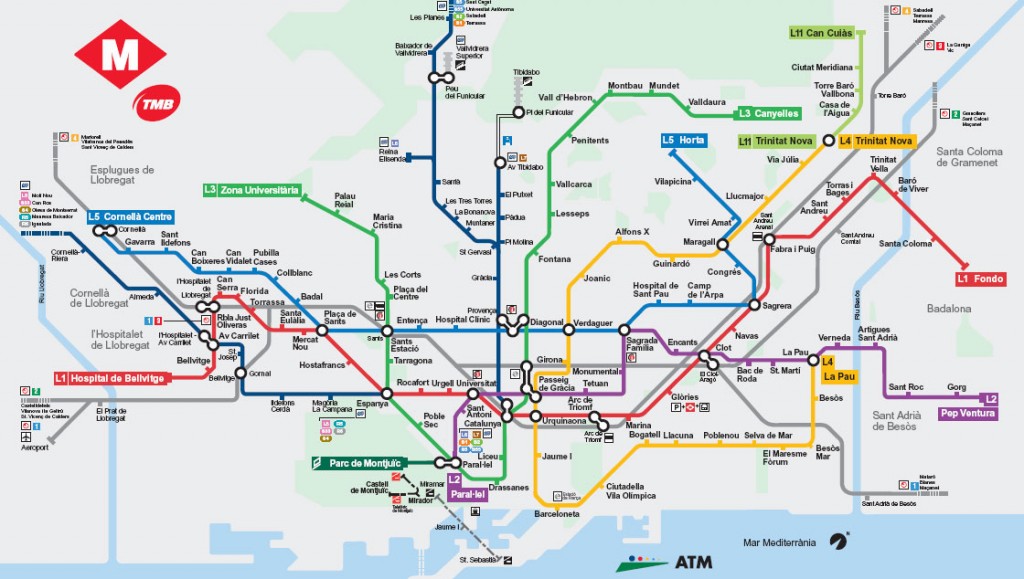 Bus. This is another of the best options to move around Barcelona. The bus network has over one hundred lines between urban transport, red buses, and intercity, yellow buses that circulate throughout the day with an average frequency of 10 minutes. There is also a bus for the night hours, called BusNit (Night Bus), which operates from 23h until 5:00 am. And for all those who come to Barcelona in to discover the tourist areas, there is the option of taking the Tourist Bus.
Tramway. There are two types of trams that run on both ends of the city, Trambaix and Trambesós, with three lines each. If you want to move around the ends of the city, this is an excellent choice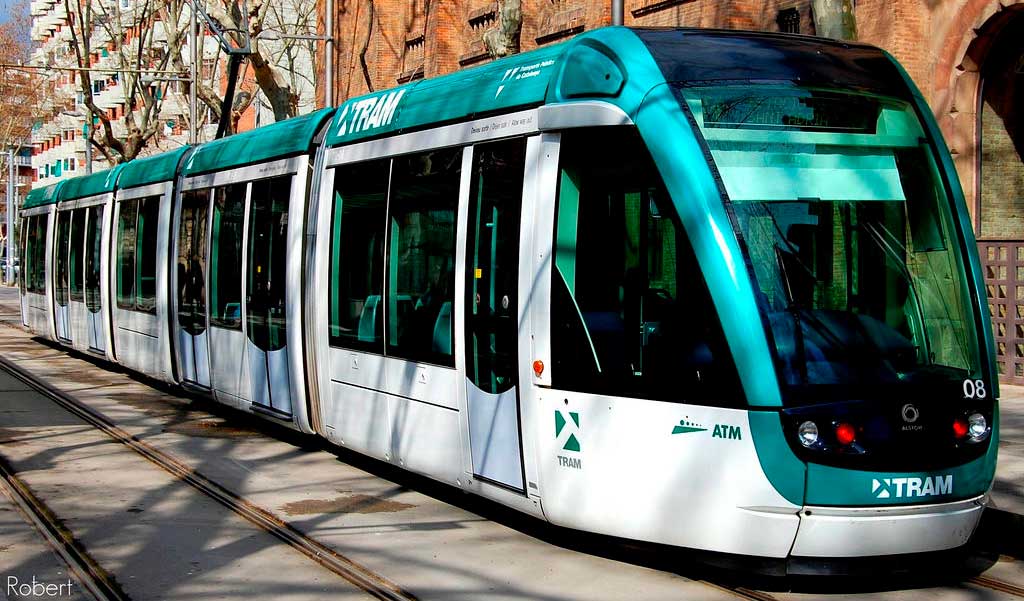 Photo credit: .Robert. / Foter / CC BY-NC-ND
Train. To move around the metropolitan area of ​​Barcelona and visit the nearby villages, the best option is the train. It goes to each of the nearby towns and has cheap tickets.
Bike. This is another of the most popular transportation in the city of Barcelona. Thanks to the bike rental systems it is a very simple and economical way to move around the city.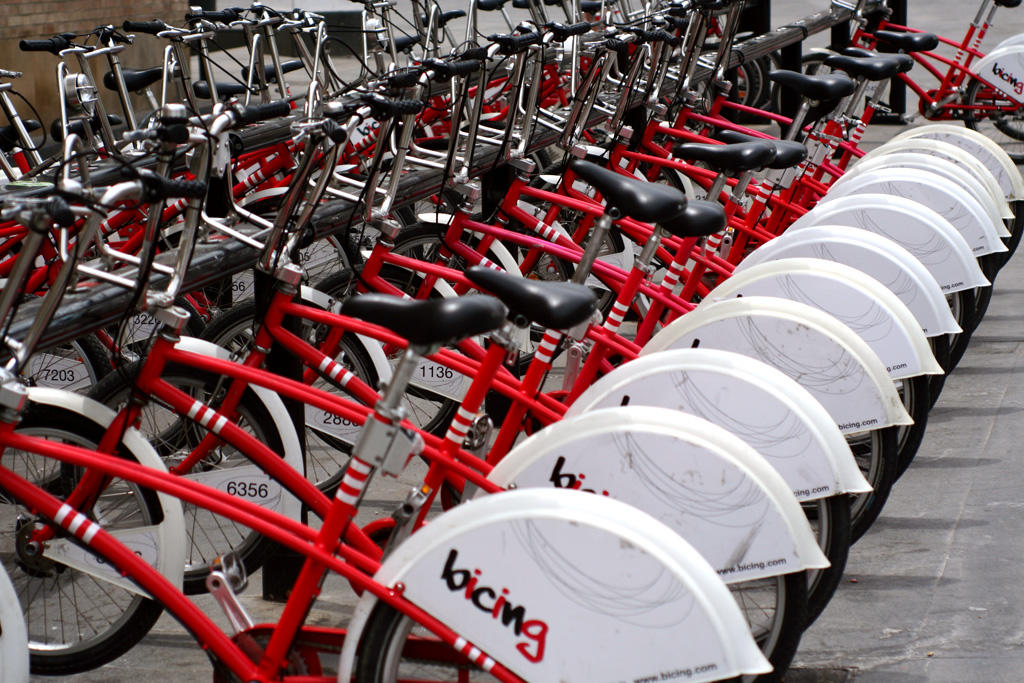 Photo credit: lleuger / Foter / CC BY
Taxi. If you are one of those who runs away from the crowded public transportation, the taxis network, with stops in the busiest areas of the city is huge and will allow you to reach any part of Barcelona.
 Photo credit: betta design / Foter / CC BY-NC