Since ancient times, one of the most frequent places to meet with friends and family were squares. If you want to discover Barcelona and know each of its secrets, how about start with its most emblematic squares? Although the city has many famous places, here we show you the most popular and relevant.  
Plaza de Cataluña

. Undoubtedly, this is the most famous square in the city. One of the hubs of Barcelona from where the most famous and busiest streets start: Rambla de Catalunya, Passeig de Gracia, Portal de l'Angel, Ronda Universitat, Ronda Sant Pere, street Valencia, Mallorca, Aragó and others. The cafe located on the top floor of El Corte Inglés shopping center is the ideal place to enjoy the square.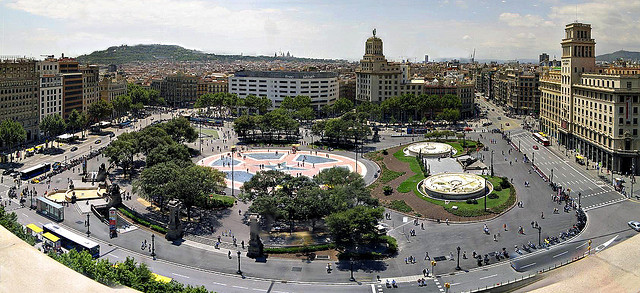 Autor: pasaro / photo on flickr
Plaza Real

. Located in the Gothic Quarter, Plaza Real is one of the most distinguished and important in the city. Its greatness and architecture allow us to move into the era of Ferran VII. Also, the square lanterns are the work of the renowned modernist artist Antoni Gaudí.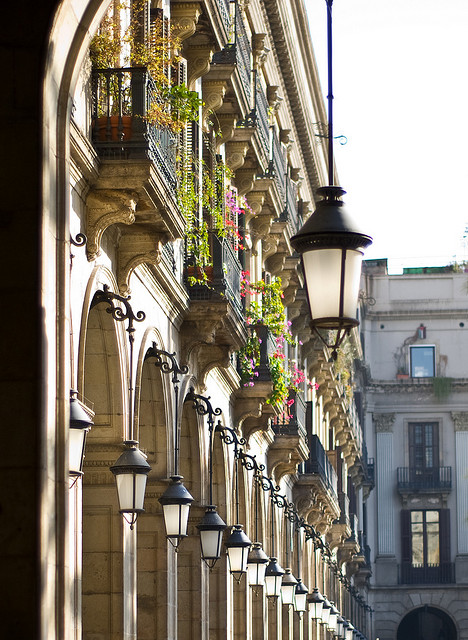 Autor: Albert78000 / photo on flickr
Plaza Sant Jaume. In this emblematic square you can find the buildings of the City Hall of Barcelona and  Palau de la Generalitat. Also located in the Gothic Quarter, it offers a combination of architectures that coexist in perfect harmony.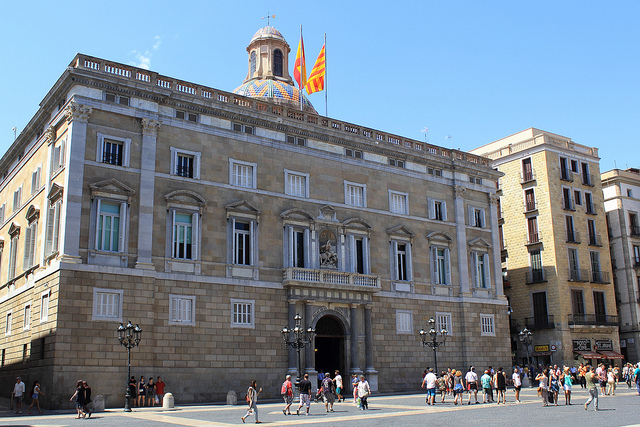 Autor: M.Peinado / photo on flickr
Plaza España

. The plaza, located at the foot of Montjuïc Mountain, was built for the International Exhibition of 1929 and joins the busiest roads of Barcelona Gran Via de les Corts Catalanes and Avinguda del Paral·lel. You can also find Las Arenas Shopping Centre and the Castle of Montjuïc, two of the most visited places.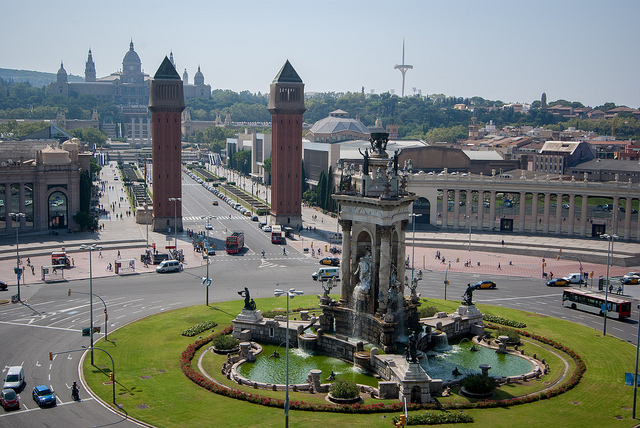 Autor: Alejandro Castro / photo on flickr
Plaza del Sol. In the district of Gràcia you find another of the most emblematic squares, Plaza del Sol. If you want to taste the Catalan cuisine, here you can find some of the best tapas bars in Barcelona, as well as more purely Barcelona ambient you can find in the city.
                                                            Author: Oh-Barcelona.com / photo on flickr
Other squares

. Besides the above, Barcelona has other equally important spaces, among which Plaza de Colón, Plaza de Sant Felip Neri, Plaza de la Catedral, Plaza del Pi, the Plaza de la Sagrada Familia, Plaza de la Virreina, Plaza de Sarria and Plaza Tetuan, among others.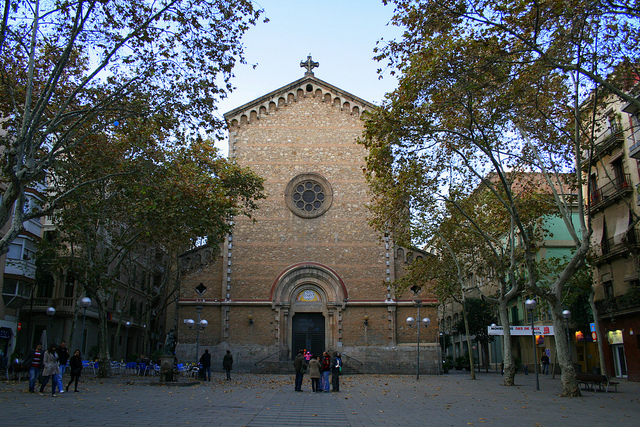 Autor: enric archivell / photo on flickr Autor Foto Portada: k_paulinka / photo on flickr