One of the most popular traditions in Spain is eating tapas. Barcelona is one of the most cosmopolitan cities around the country and this is reflected in its cultural diversity, a variety of museums and entertainment, spectacular landmarks and, of course , the choice of restaurants and bars specialized in tapas, and of course patatas bravas. If you visit the city and you want to taste the best tapas in Barcelona, but do not know where to start, then we will show you where to go and select the location you like.
El Born. El Born district is undoubtedly the best area for eating tapas. Although in the recent years other districts have improved the art of tapas, El Born continues to have the most varied tapas. Here you can find some of the most sophisticated restaurants specialized in tapas. You must go with your group of friends, your couple or family to El Born and enjoy its delicious tapas.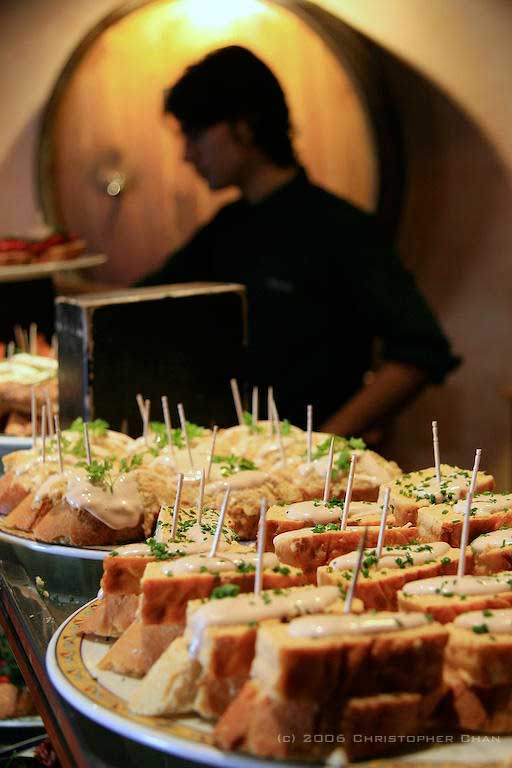 Christopher Chan / Foter.com / CC BY-NC-ND  
Barri Gòtic. If you do not know where to go for tapas in Barcelona, the Gothic Quarter is another excellent choice. Along with El Born, the Gothic Quarter collects most of restaurants and tapas bars throughout Barcelona. In the Gothic Quarter we find from simple bars with the most typical Catalonian tapas to restaurants where design and creativity are particularly important in the creation and presentation of tapas.
Las Ramblas. Las Ramblas has the most popular tapas bars specialized in Catalonian tapas . We recommend you to go to La Boqueria market and try croquetas, cod salad, meat and fish, all of them homemade tapas that are a real delight. If you do not know where to go for tapas in Barcelona, do not miss the bars and restaurants in Las Ramblas.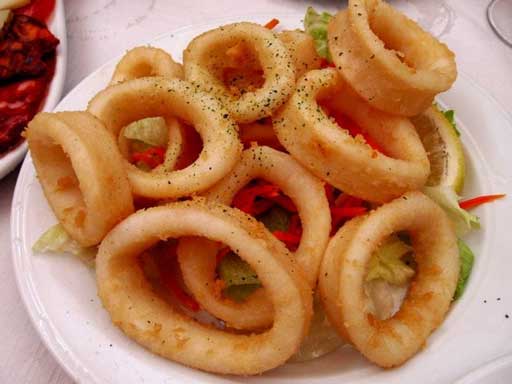 Flickr.com user "deramaenrama" / Foter.com / CC BY  
Barri de Gràcia. Along with El Born district, the district of Gràcia is one of the most popular places offering tapas and typical Catalan cuisine. Here, the bars and restaurants offer a variety of tapas, all of them with great creativity both in the preparation and use of ingredients. If you want to try tapas in Barcelona, do not miss the neighborhood of Gràcia, you'll love.
L' Eixample. This area is known especially for the design and sophistication of its tapas. Here we find alternative bars and restaurants offering a variety of tapas and food with exquisite taste and presentation. If you want to get away from the ordinary and try things a little different, in L'Eixample you will find a large variety of tapas that will not disappoint you.
Discover the tapas bars and restaurants in Barcelona and try its excellent food!