Between tapas and reeds and new culinary trends such as hamburgers, tacos or Chinese noodles, Barcelona keeps living spaces of traditional Catalan cuisine. Premises where generation after generation, locals and visitors find where you can sit and enjoy the Catalan cuisine. Restaurants where you can find the classic 'starter, main, drink and dessert or coffee', the sandwich or bread with tomato really.
Our top 5 restaurants to eat catalan cuisine in Barcelona!
Tucked away in the almost invisible to the eyes of groups of tourists who walk up and down the Carrer de Ferran Gothic Quarter, Can Culleretes hides. Opened in 1786 is, after Botin in Madrid, the second oldest restaurant in Spain. It remains a place of life, familiar, cozy and decorated the old. The daily menu is based on market cuisine and seasonal. Indispensable cannelloni meat or fish, meatballs and Thursdays Catalan paella.
From 1897 Barcelona are few places, but this is one of them. In the Raval, near the dance hall 'La Paloma', the oldest in Spain, it is a place that has survived 120 years almost intact. Originally founded in 1897, it changed owners in 1945 and since then is run by the same family and their offspring. L'Havana is a restaurant where you can taste there typical country dishes such as meatballs with cuttlefish, stuffed calamari, artichokes or breaded eggplant, cannelloni and, of course, the homemade desserts among which shines the Catalan cream.
Catalan and Catalan premises in the neighborhood of Sants. A tavern where you can eat menu at noon and evening make a sandwich with a name in the history of Catalonia or the Pyrenees charcuterie plate with designation of origin and delicious bread with tomato. In winter you can not miss the escudella or braised botifarra with sepia. Drinking can choose between ales, one of the city beer or a good wine country.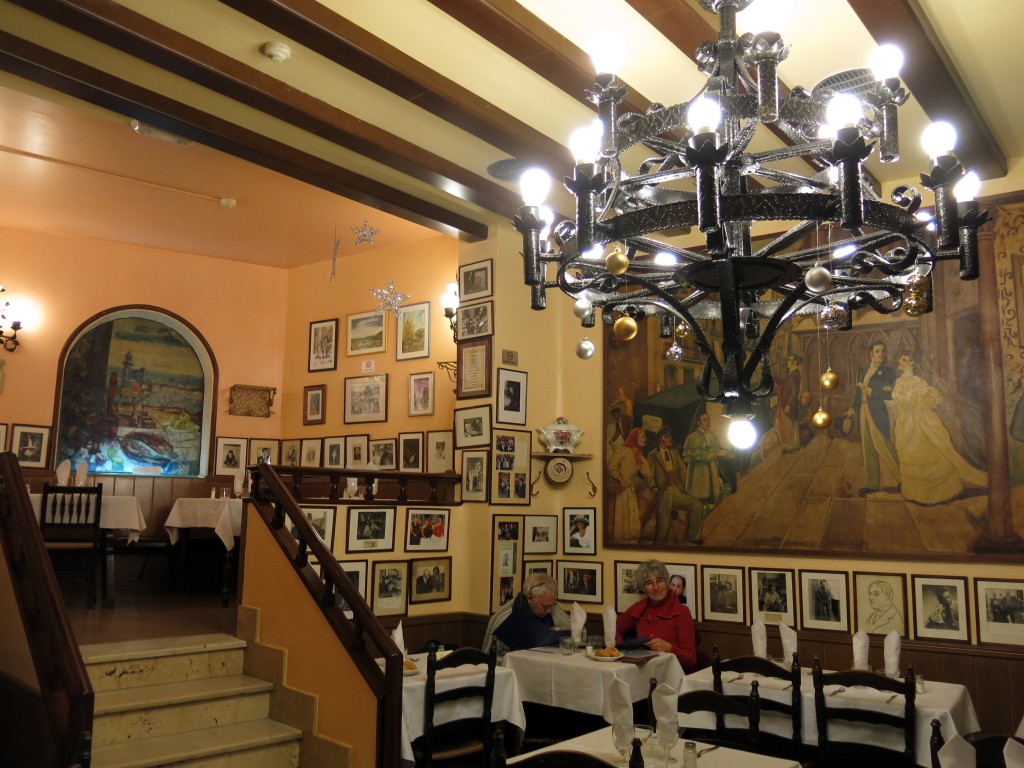 On our trip by Catalan restaurants in Barcelona return to the Born. Now in a historical establishment of the bourgeoisie, the old 'Casa Parellada'. This inn keeps alive the charm of the Barcelona of the early twentieth century when it came to the Via Laietana tram. Mr. Parellada meet everything expected of a Catalan restaurant and good value / price: meatballs with cuttlefish, day rice, beans ganxet with botifarra and other dishes of the cuisine.
We close our tour in the street in the old Fonda Valldonzella Navarro. Now converted into Ca l'Estevet, although local preserves the air that opened more than 100 years ago. The menu is varied: rice, fish, meat and some dishes you can not miss: calamari, croquettes, cannelloni, Catalan beans with botifarra or steak at Cafe Paris, remember when Barcelona was the Paris of South Europe.
Bonus track! La cantina del Albergue Pere Tarrés - €
In the hostel Pere Tarres you can find a place to eat where typical dishes of Catalan cuisine served in a changing every day and it is very affordable menu. Both hostel guests and visitors can find escudella, cannelloni, soup pasta, homemade meatballs or Catalan custards and cream, among other Catalan specialties.