Barcelona has some of the best beaches in Catalonia and Spain, but do you know there are other spectacular beaches just a few minutes from the city? The Catalan capital is surrounded by amazing beaches you can not miss if you love the sea. Both the Maresme coast and Garraf coast are full of coves that will offer the best maritime landscape. If you want to know which are the best beaches near Barcelona, here you find a list for you to go to visit and enjoy its waters.
Playa de la Rivera. One of the best beaches near Barcelona and is the busiest beach in Sitges. The town of Sitges gathers every year thousands of tourists for its charming landscape of white houses and narrow streets, entertainment and, of course, Playa de la Rivera. Visit Sitges and fall in love with the beauty and uniqueness that characterizes it.

Author: planetkeksi / photo on flickr
Playa de Gavà and Playa de Castelldefels

. These are the first beaches you find when leaving and entering Barcelona metropolitan area. Gava beach is the closest, and from this you can walk to the next beach of Castelldefels, and enjoy a pleasant walk along the seashore. Both beaches are quite extensive and have calm waters and the best services.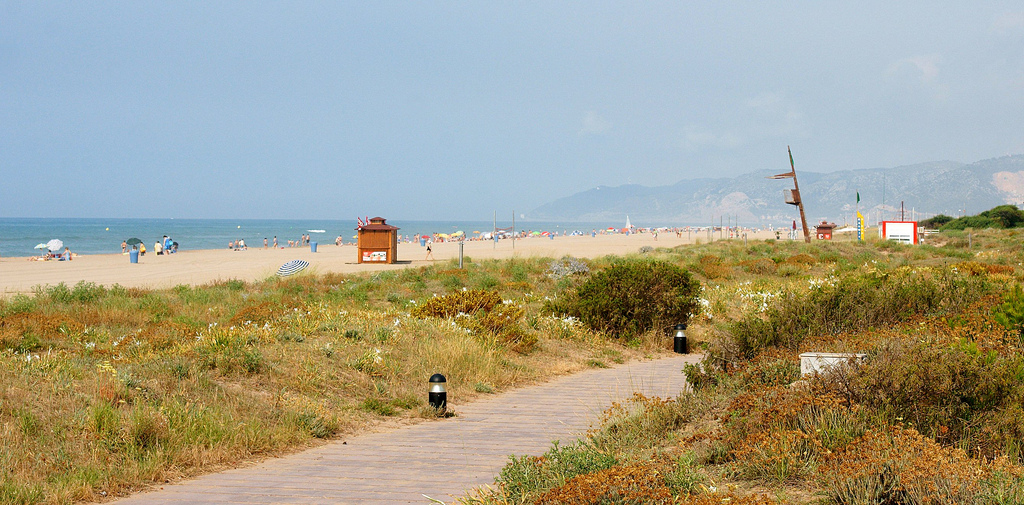 Author: ferran pestaña / photo on flickr
Playa de Ocata

. It is one of the most beautiful beaches in Costa del Maresme. Here you can practice one of the most popular water sports, sailing. Nearby, there is another of the most visited beaches near Barcelona, ​​Bellamar, in Premia. Visit Ocata and Premia and enjoy its beautiful beaches.
    Author: Frenji's Adventures / photo on flickr
Playa del Masnou

. It is the most famous beach in Costa del Maresme for its waves and the possibility of surfing in its waters. If you like water sports, this is definitely one of the best beaches near Barcelona you can not miss.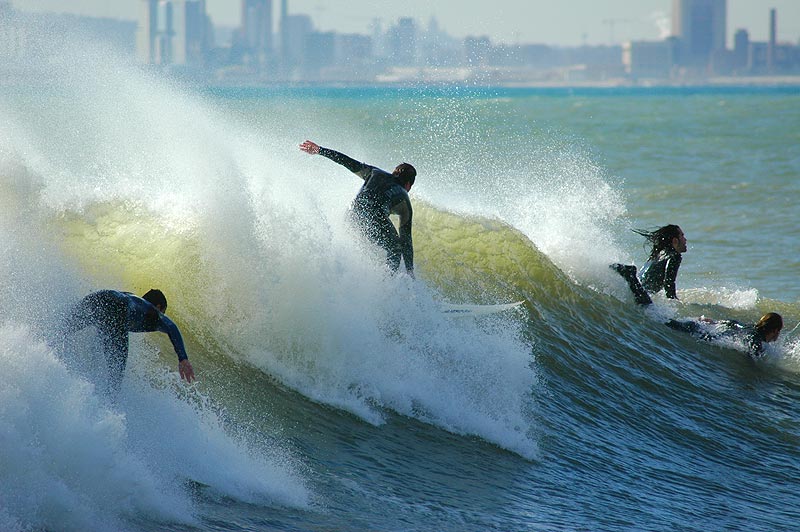 Author: Greg Robbins / photo on flickr
Playa de Vilassar de Mar. The beach of Vilassar de Mar is not as known or busy than the others but has a special charm. Its golden sands, crystal clear waters and waves make it one of the best beaches near Barcelona. If you like quiet and uncrowded beaches, you can not miss Vilassar de Mar.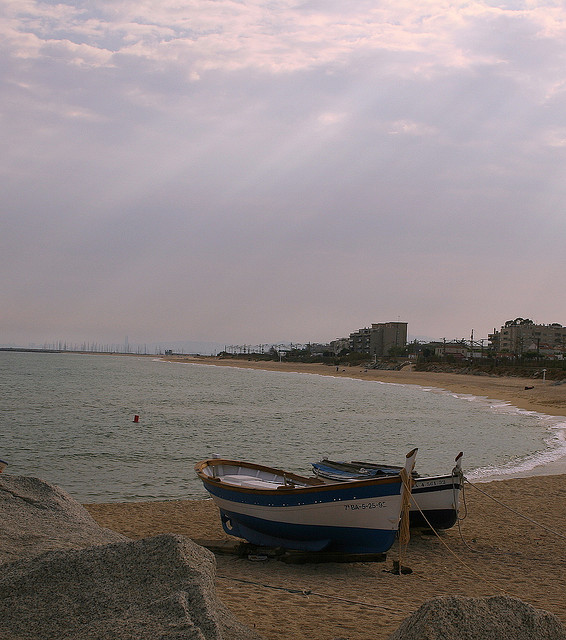 Author: epicture's (more off than on) / photo on flickr
Playas del Pla de Montgat.

 Montgat is one of the locations that includes some of the best beaches near Barcelona, ​​among which the beach of Sant Joan and Les Moreres beach. A few minutes from Barcelona, ​​both beaches have a great extension that allows them to avoid the mass of people and you can find the best services such as restaurants, tennis, volleyball, showers, etc.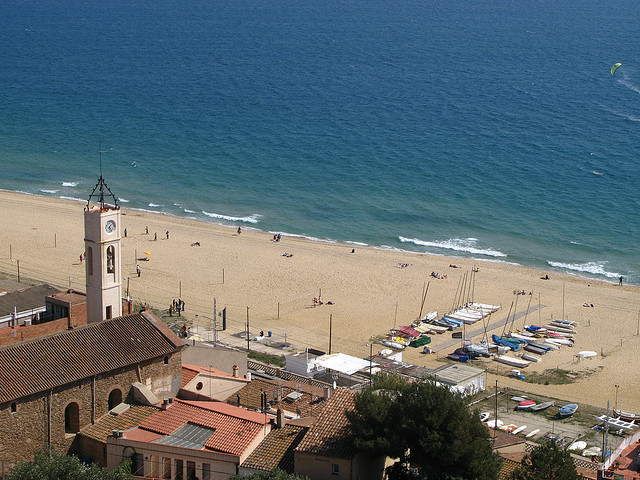 Author: SlapBcn / photo on flickr Visit the best beaches near Barcelona and enjoy its clear waters and golden sand! Author: Xevi V / photo on flickr